KR Wizard's Hideout for RPGs
A downloadable asset pack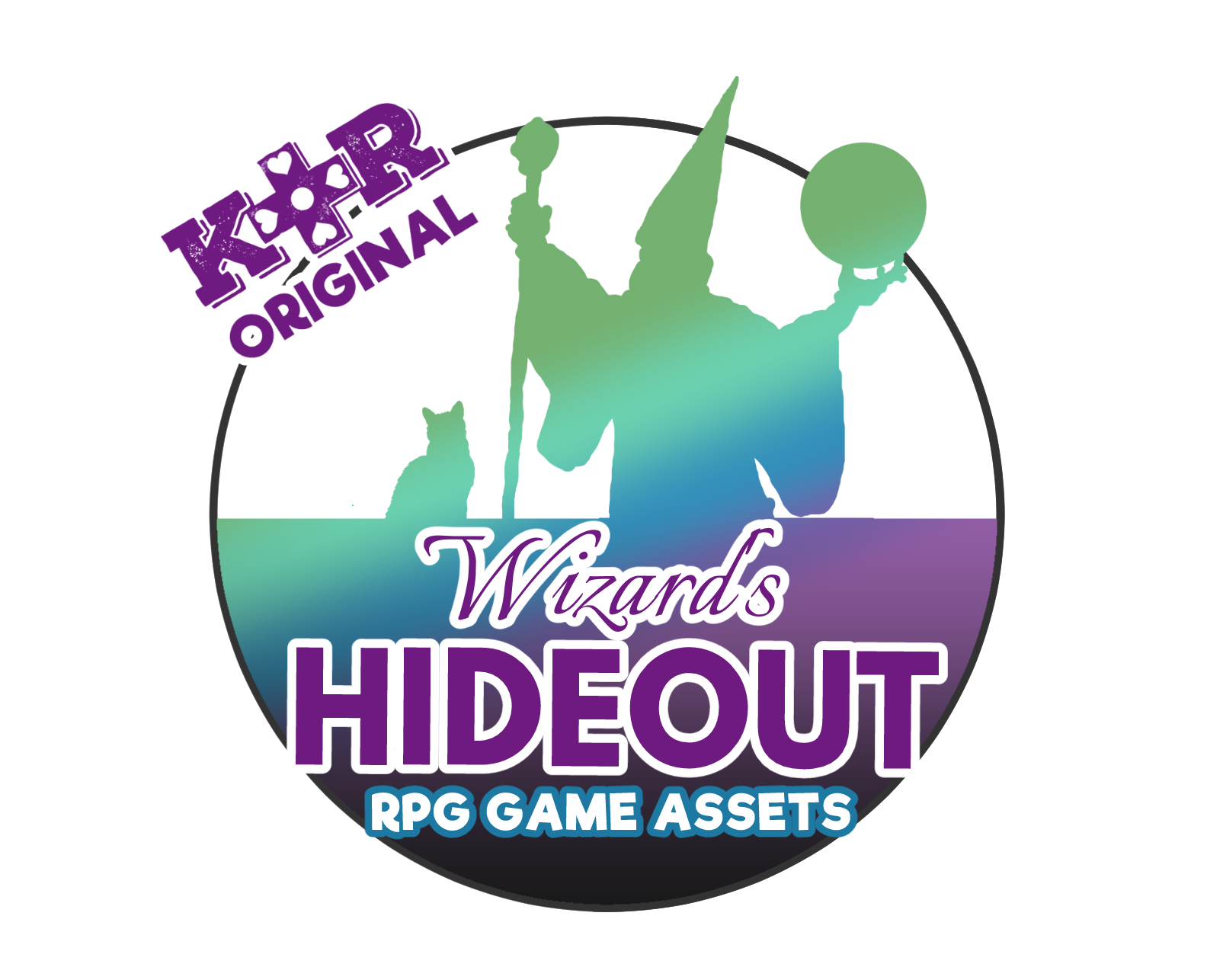 KR Wizard's Hideout Tileset for RPGs
Sometimes you just want to hide somewhere and practice your magic skills in peace and quiet. Why not this cavern? Just the place to hide out until some meddling kids show up with their earth-shaking quest and try to recruit you to save the world.
You are, after all, the only one who knows how to use the arcane power of the mystic crystals.
Includes:
cavern walls and details
tons of colorful crystals to decorate with
wizardly tools
lots of potion bottles
shelves and books
crystal balls
and more!
Sample Maps (RPG Maker MV/MZ format)
Check out our samples if you need a little inspiration!
The Wizard's Hideout tileset includes 48x48 and 32x32 versions of all tiles. You will receive tilesets formatted for RPG Maker, plus other sheets suitable for use in any engine that can use variable width tilesets.
See our list of engines we've tested here, plus information on compatibility.
Commercial use rights included.
Purchase
In order to download this asset pack you must purchase it at or above the minimum price of $8.99 USD. You will get access to the following files:
Comments
Log in with itch.io to leave a comment.
"wizardace.zip" file have error...
I replaced the file. Try downloading and unzipping it again. :)
Do you have plans to release a sample project with your map assets?
I'd love to have some prebuilt structures/houses/dungeons in each of these. The screen shot maps are pretty cool and I want them.
We've had a LOT of requests for this lately and it's definitely possible that we'll go back and add some in, although I don't have a timeframe for it right now.

it doesn't have to be new, as long as you put sample maps as you showed on screenshots, we'd love to

We're incorporating this now. All new tilesets will have sample maps going forward, and we're going to try to go back and add in maps for older tilesets as we have a chance to. :)