KR Urban Modern Interiors for RPGs
A downloadable asset pack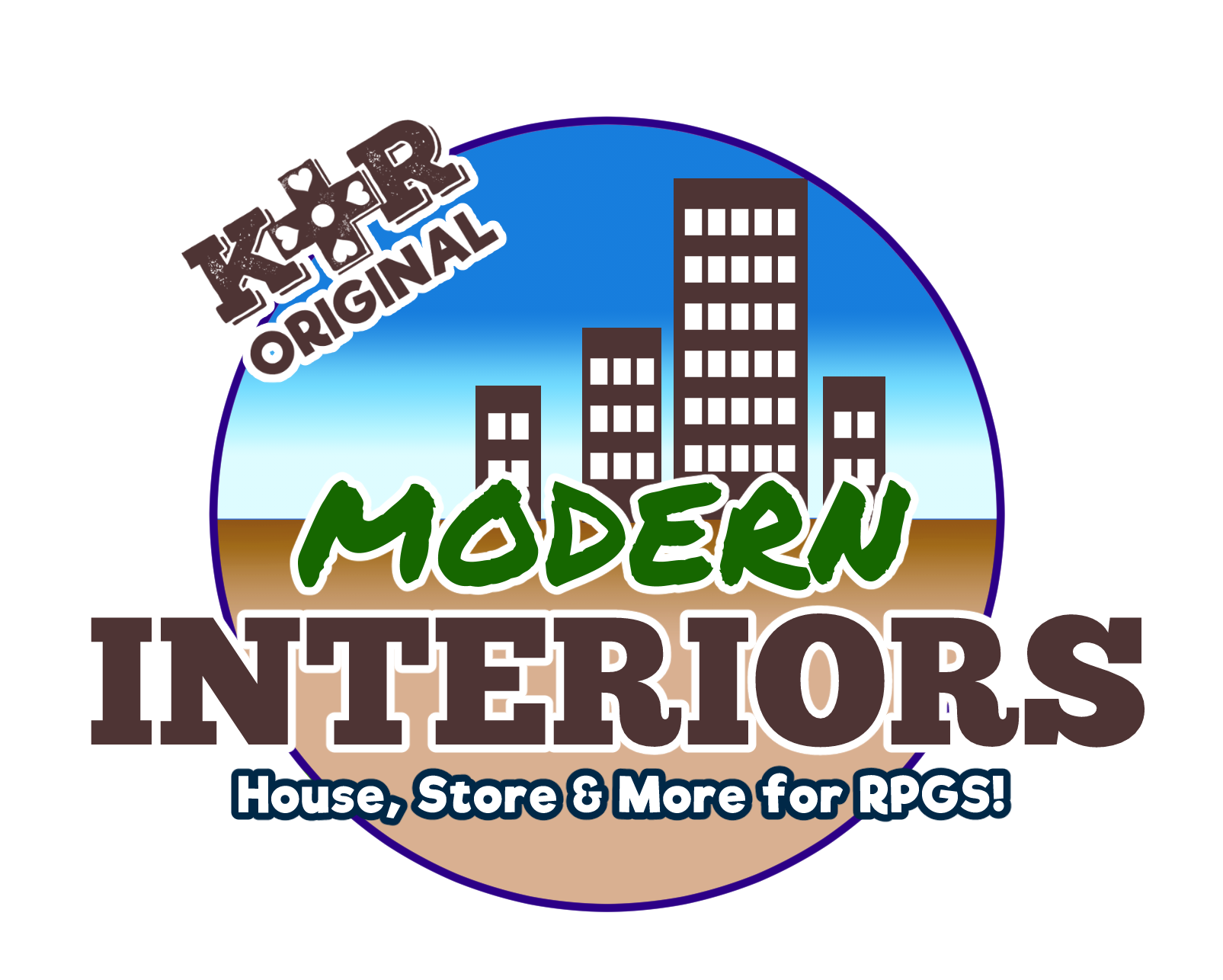 KR Urban Modern Interiors for RPG Maker MV/MZ!
Do your modern houses need a makeover? Shops need a renovation? This tileset is ready to go to work. Six sheets packed full of contemporary goodness so, you know, you don't have to use some of your fantasy tilesets just to get by.
This set is capable of making a HUGE list of different kinds of buildings, and I bet you creative folks can find even more we didn't think of.
You can make:
Houses (obviously)
Office spaces
Prison
Police Station
Gym
Game Room/Arcade
Barber Shop/Beauty Salon
Jewelry Store
Fashion Clothing Store
Grocery Store
Convenience Store
Liquor Store
Bakery
Coffee Shop
Bookstore/Library
Buffet-Style Restaurant
Fast Food Restaurant
Fancy Restaurant
Pub
Garage/Shop (for your house)
Garage (for your mechanic)
Hardware Store
No really, we included tiles for all this
Whatever else you can dream up!
Includes commercial use rights. Use it with any game engine!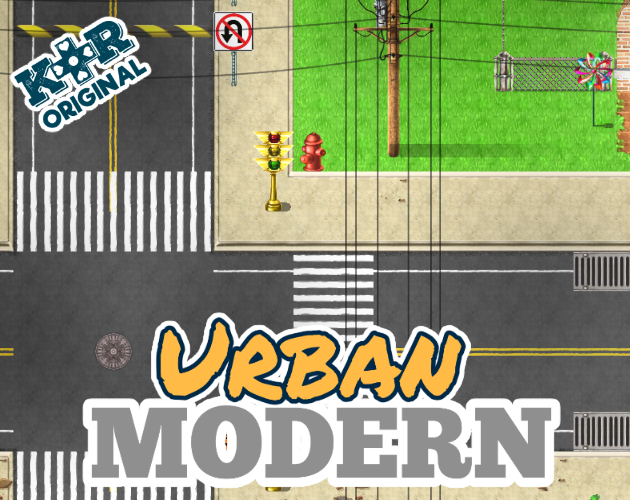 Purchase
In order to download this asset pack you must purchase it at or above the minimum price of $19.99 USD. You will get access to the following files:
Comments
Log in with itch.io to leave a comment.
Hello! I really love your tilests. Are there any plans in the future to sell this tileset on Steam?
Thank you! Yes, Degica is in the process of licensing our work to put on Steam as DLC. Not sure what their schedule will be for it, though.
I wanted to take the time to say that this tileset is wonderful. This really includes a lot of modern interior themes, I personally used for a department store, salon, hotel, house, gym, and grocery store. I combined with and without the horror set. I love the artistic style! Anyone thinking of purchasing, this is definitely worth it. The only drawback is that their style is pretty detailed so it doesn't combine well with certain sets like the RTP of RPGMaker, If you are looking for something so much better though and something that stands out, this is a great choice. Thank you!
I love your work too. I'd love a post-apocalyptic tileset if you ever have time to make one.
I'm a big fan of your tilesets. Do you think you'll ever do a school (primary/elementary) anytime in the near future?
Thank you! Yes, this is on our to-do list for sure. We don't have an exact schedule for it right now, do you need one quickly?

I could totally make use of one if such a tileset were to come out in the next month or two. :)
OK! I'll see what I can do!

You're awesome! Looking forward to it!
Same here! I too, would love a school set. :D I'm not on a time line though, but will buy it on the 3rd of the month, after it comes out.
Hi, I see you've listed prison as one of the uses but I don't see any jail cells, etc. Is it not pictured??
It's not pictured. I actually had a screenshot of a sample prison and somehow it didn't make it to the listing.

Thanks for replying. I don't suppose it's possible to get a screenshot???
Sure, added one. The screenshot is pretty simple (really more like a small police station), but the cells are designed in a modular way so you can make them any size you want.