KR Original Horror Kit for RPGs
A downloadable asset pack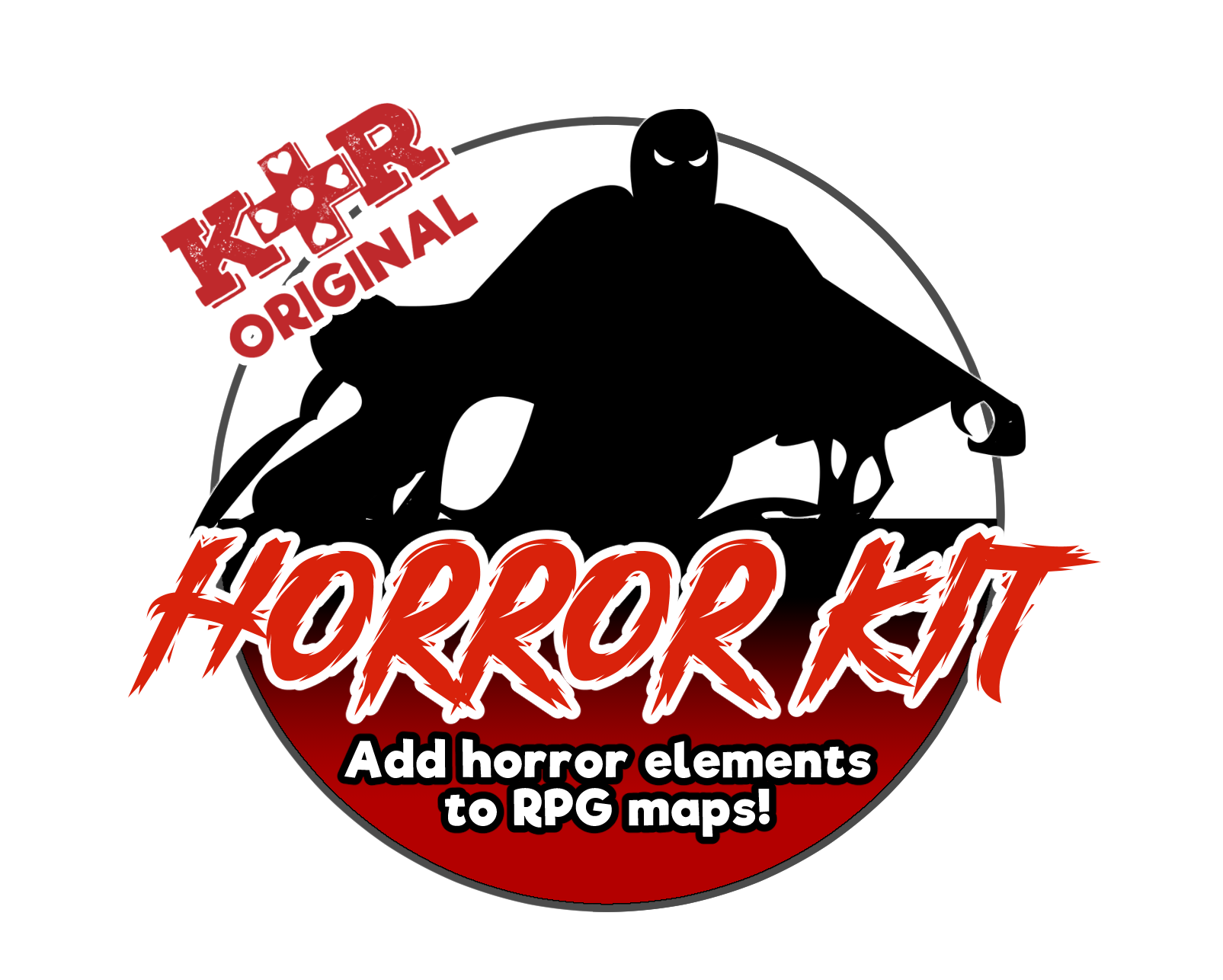 KR Original Horror Kit for RPGs
Now available for multiple game engines - Scare 'em good with this horror tileset!
Something's lurking in the darkness, and you need a way to let your player know it's there.
Haunted mansion? No problem.
Bloodthirsty alien on a space station? Got it.
High school horror? You'll want this.
This collection of elements for your game range from subtle to downright grotesque. From bloody splatters to flesh autotiles, ghostly faces to huge spiderwebs, there's something for nearly every horror game in here.
This horror tileset includes:
Ground tiles:
Red "water" and "waterfalls"
Dark water
Flesh-like tiles
Blood and grunge – muddy, dirty, gritty and drippy
Holes, cracks and more!
Also featuring:
spiderwebs
broken glass
lots of cracks
blood splatters
bloody footprints
words written in blood
eyes – realistic and glowing
eerie candles
ghost shadows
skeletons and skulls
and much more!
Plus: Five fog layer styles, in both black and white (add them with your favorite plugin)
Note: As these tiles are intended to overlay your existing maps, no sample maps are included.
This horror tileset includes 48×48 and 32×32 versions of all tiles. You will receive tilesets formatted for RPG Maker, plus other sheets suitable for use in any engine that can use variable width tilesets.
See our list of engines we've tested here, plus information on compatibility.
Commercial use rights included.
Purchase
In order to download this asset pack you must purchase it at or above the minimum price of $8.99 USD. You will get access to the following files:
Comments
Log in with itch.io to leave a comment.
hey amazing stuff but what plugin do you recommend i download so i can use your fogs?
The one I've used most is Galv's Layer Graphics. :)

okay, thank you, do you have any screenshots of the code?
Here's what I used on one of my test maps:
LAYER_S 4 shadow004 0 0 255 20 0
LAYER_S 5 light004 0 0 128 21 1 0 0
LAYER 6 clouds 0.25 0.25 80 22 2 2 2
I had two stationary layers (shadow and light) plus one cloud layer that moved at an angle (if I remember correctly). 255, 128 and 80 are opacity, so you can adjust those to suit the colors of your map.

Actually now that I think about it, I have a walkthrough with examples: https://kokororeflections.com/free-lighting-rpg-maker-maps-guide/

I don't think I included info on animating the layers in that, but maybe I did.