KR Neon Valley Tileset for RPGs
A downloadable asset pack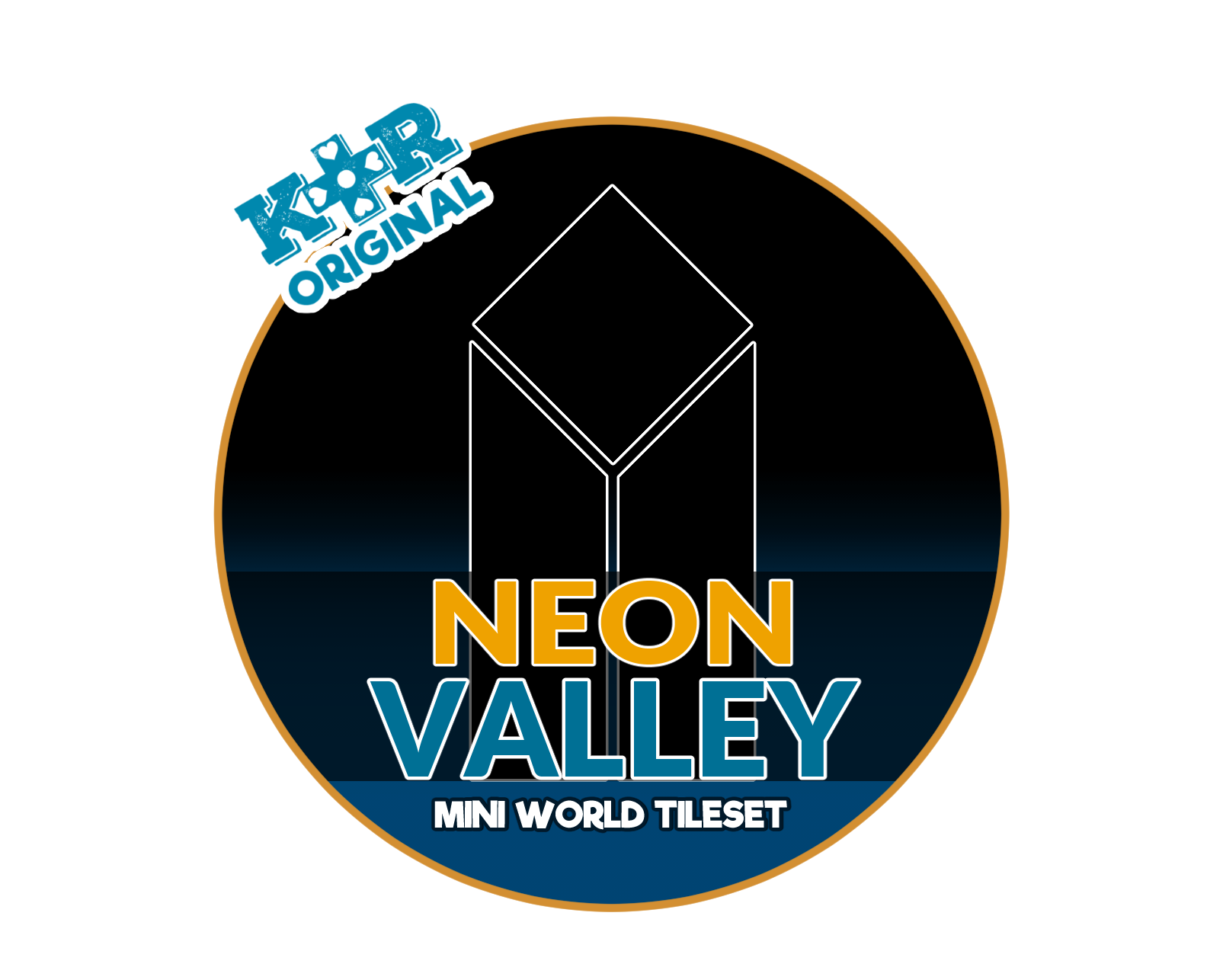 KR Neon Valley Tileset for RPGs

Available for multiple game engines!
It's weird! It's experimental! It's the Neon Valley mini-tileset for RPG Maker, Unity, Godot, Tiled and more!
About Neon Valley:
This is a mini tileset.
It's experimental! This was made just to try out an idea. There may be combinations that are impossible to achieve.
As such, it's not as robust as most of our other tilesets. It's interesting, but it's a one-trick pony.
It has 4 colors though!
Use with any color background – the tiles are all transparent! Great for otherworldly scenes.
Features lots of angles! Have fun with gradients!
There's also a couple of weird little block-shaped trees.
And a crystal "treasure chest" with a vanishing lid.
Plus some diamonds, "grass" and sparkles to decorate open spaces.
It has RPG Maker MV/MZ sample maps with passability set, but there's a good chance you'll want to change which tiles are passable.
The Neon Valley Tileset:
Comes in 48 and 32px
All our tilesets are now available in two tile sizes if applicable - and you get both for one price! Choose what works best for you!
Has High Compatibility
If your engine supports tilesets of different sizes, it will almost certainly work! Download our compatibility kit to be sure! (We also have a list of engines we've already tested.)
It also includes an RPG Maker ready format! (MV/MZ/VX/Ace)
Has Commercial Use Rights
Yes! You can use these tilesets in your game, even if you intend to sell it...and even if the games contain mature themes.
Purchase
In order to download this asset pack you must purchase it at or above the minimum price of $2.99 USD. You will get access to the following files:
Comments
Log in with itch.io to leave a comment.
This is so weird, I like it!
Well. I can use it for a "Dream" Floor. :)
Weird, but the price is right and I might actually find a use for it... Perhaps an area that features a bit of a yin/yang duality, or a dimension made of abstract concepts and shapes? But the title caught my attention more than the tiles themselves, and got me thinking: How about a vaporwave-inspired tileset, with lots of neon signs and a pastel-colored glowing aesthetic?