KR Legendary Palaces ~ Wendigo Tileset for RPGs
A downloadable asset pack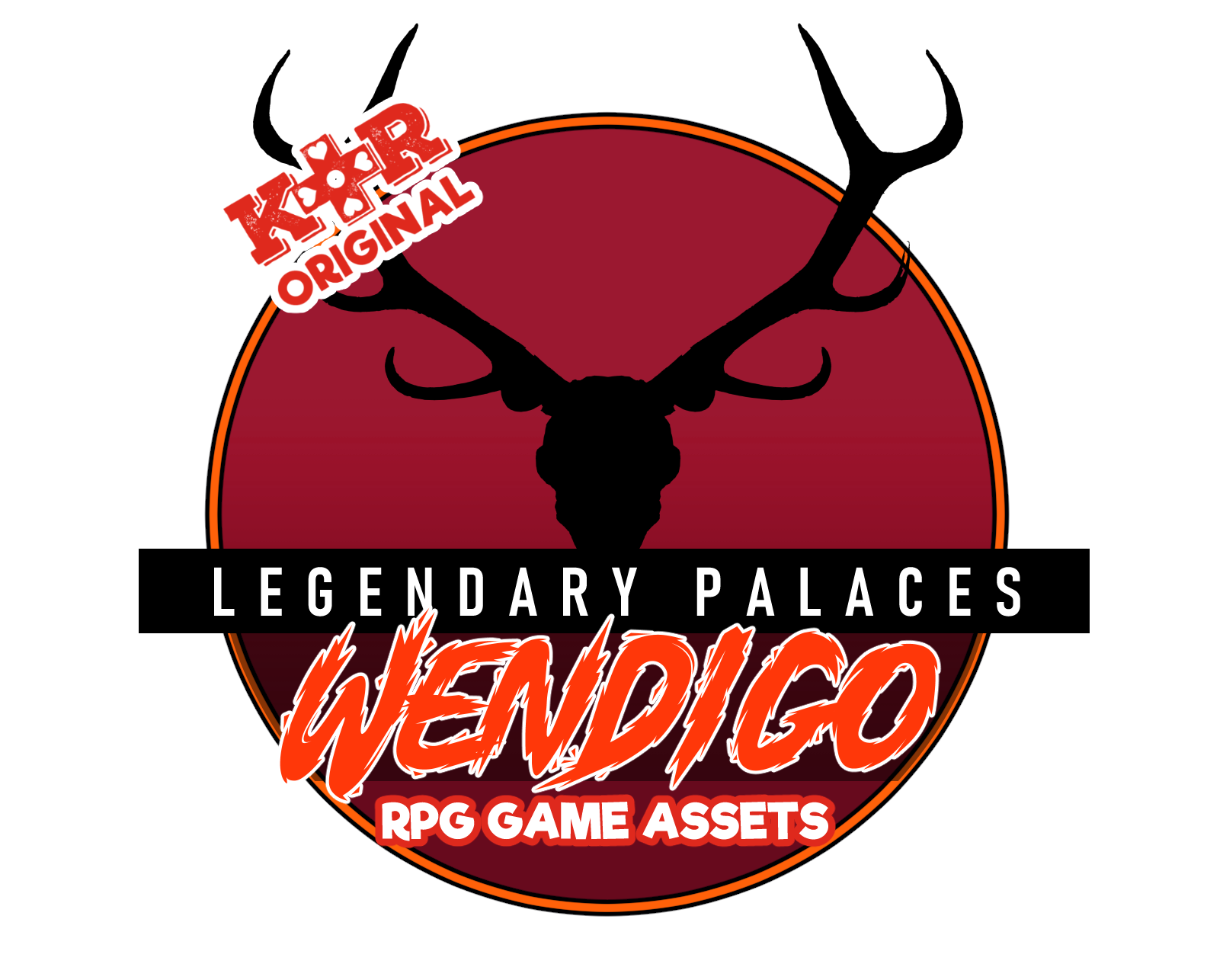 KR Legendary Palaces ~ Wendigo Tileset for RPGs
Available for multiple game engines.

A disturbing dungeon crafted of flesh! Use muscle, fat, organs and more to build creepy internal workings. For RPG Maker and more.
The Wendigo Flesh Dungeon Tileset Includes:
Ground Tiles:
Blood pools with various edge tiles
Skin, blood, muscle, and fat ground tiles
Bruising tiles
Crack texture
and more!
Walls:
Walls that match the floor tiles, plus stone and tile walls in multiple colors!
Also featuring:
stairs to match flooring
small accent pillars
large accent pillars (plain and themed)
plain arch
detailed arch
raised platform
coordinated throne
windows (large and small)
treasure chest (with animated version)
push block
bridge rails
multiple statues – large and small
magic rings
diagonal stairs
3 designs of ladders
bone fragments
assorted eyes
blood splatters
plus more!
Events and Animations (RPG Maker format, may work with your engine)
Includes matching treasure chest.
Sample Maps (RPG Maker MV/MZ format)
Check out our samples if you need a little inspiration!

Comes in 48 and 32px
All our tilesets are now available in two tile sizes if applicable – and you get both for one price! Choose what works best for you!
Has High Compatibility
If your game engine supports tilesets of different sizes, it will almost certainly work! Download our compatibility kit to be sure! (We also have a list of engines we've already tested.)
It also includes an RPG Maker ready format! (MV/MZ/VX/Ace)
Has Commercial Use Rights
Yes! You can use these tilesets in your game, even if you intend to sell it…and even if the games contain mature themes. See our terms of use for more information.
Purchase
In order to download this asset pack you must purchase it at or above the minimum price of $8.99 USD. You will get access to the following files:
Comments
Log in with itch.io to leave a comment.
bloody hell, that is one scary tileset! Great job!
Why don't do Character sets?
Right now we have a really big request list for tilesets, and I don't think we could even squeeze in character sets right now. :( Sorry.
The blood textures alone are worth the purchase. Great job as always!
Wow, you surprised me with this one. This is really good, and a bit more mature than your other sets. I also thought the legendary palaces were done, I am glad entries are still being made. I will be picking up several of your tile sets soon! (Have to stay in my budget or my wife will get mad lol!)
We still have plenty of ideas for Legendary Palaces and they'll keep coming as we can get to them. :D
Glad you like this set, I was a little unsure how it would be received but hopefully people will find it useful nonetheless!