KR High School Tileset for RPGs
A downloadable asset pack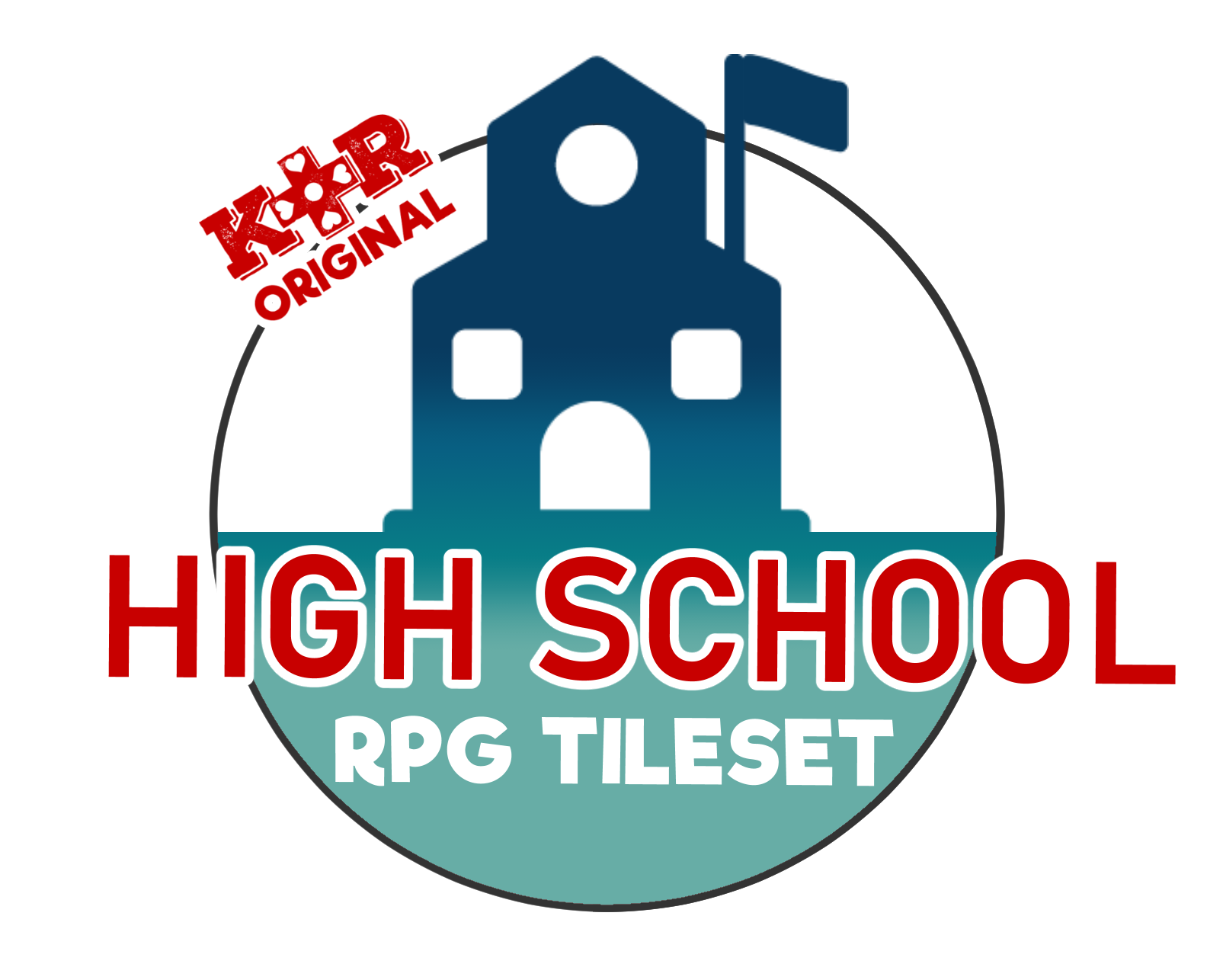 KR High School Tileset for RPGs!
Now for multiple game engines!
The school bell is ringing! Whether you're looking for a set for your high school romantic drama or a paranormal horror game, this school tileset's ready for class. Includes tons of content for classrooms, clubs, outdoor sports, and even an auditorium!
This High School Tileset includes:
Ground Tiles:
grass
dirt
concrete
sports field
water
fence
table
Walls:
brick
white painted
concrete
tile
wood panel
stone
metal panel
and more!
Also includes:
NEW! Adds school bus animations!
doors, cabinets, lockers and storage, signage, desks, whiteboards and blackboards
computer lab equipment
restroom, shower, and locker room tiles
cafeteria/lunch room
gym equipment
science room
library shelving
auditorium tiles with lighting
music club
art club
sunroof and railing
playground equipment
bus stops
swimming pool setup with lane markers, diving boards, and animated water
bleachers
basketball/football/soccer goals
customizable field lines so you can design your own sports fields
and more!
Sample Maps (RPG Maker MV/MZ format)
Check out our sample maps if you need a little inspiration!
--Includes bonus red water for school horror games!--
The High School tileset includes 48x48 and 32x32 versions of all tiles. You will receive tilesets formatted for RPG Maker, plus other sheets suitable for use in any engine that can use variable width tilesets.
See our list of engines we've tested here, plus information on compatibility.
Commercial use rights included.
Purchase
In order to download this asset pack you must purchase it at or above the minimum price of $19.99 USD. You will get access to the following files:
Comments
Log in with itch.io to leave a comment.
I was wondering, are there any bits of Japanese school for the tileset?
There are probably some tiles that could be used, but I don't think there are enough to make it look authentic.

Hey Kokoro!
Amazing work as always. You're the first place I come to in search for Tilesets.
Can I ask if you have plans to create a Police department tileset?
Thank you! How much detail do you need? Modern Interiors has some tiles that can be used to make a simple police station.

Oh, I see now. I wouldn't have thought it'd have it but it does.
I was thinking something along the lines of a style from 1987 whilst some modern touches to it. The reference I'm thinking of is RoboCop police station for that old feel.
Quick question. First off, these are wonderful assets. My question is: I can not for the life of me find the white desks/tables you have used in the PC Lab and Chem Lab photos. I might just be missing them, but where are they located? Thanks
Looks great, Just two qeustions.

One is the file Comercial use and what are the Terms about using it?

Second, Is the size file design for RPG maker MV characters or only when you scale the characters?

Hope to hear from you soon!
Commercial use is OK. :) Your only restrictions are that you may not repost these tiles on any website, whether edited or not and you may not sell the tiles themselves, whether edited or not.

These files are ready to go for all the RPG Maker series listed above, so no additional work should be necessary for your character sprites.

Sweet! Thank you very much! Will pick this up right away! I am grateful you added some elementary school options.

On another note: Think you'll ever make an ancient China, ancient Greece (temples) or even a dystopian cyberpunk city (like Psycho Pass) tileset?
We definitely wanted to have some type of Asian-inspired set. Greece is definitely possible too. I'll look into cyberpunk as well, thanks!

I will buy this on the 3rd of November! Thank you for making this tileset for the 2 of us who were waiting and hoping for this! The set is awesome looking and definitely will work for me! Thank you!!!!