KR Gothic Castle Tileset for RPGs
A downloadable asset pack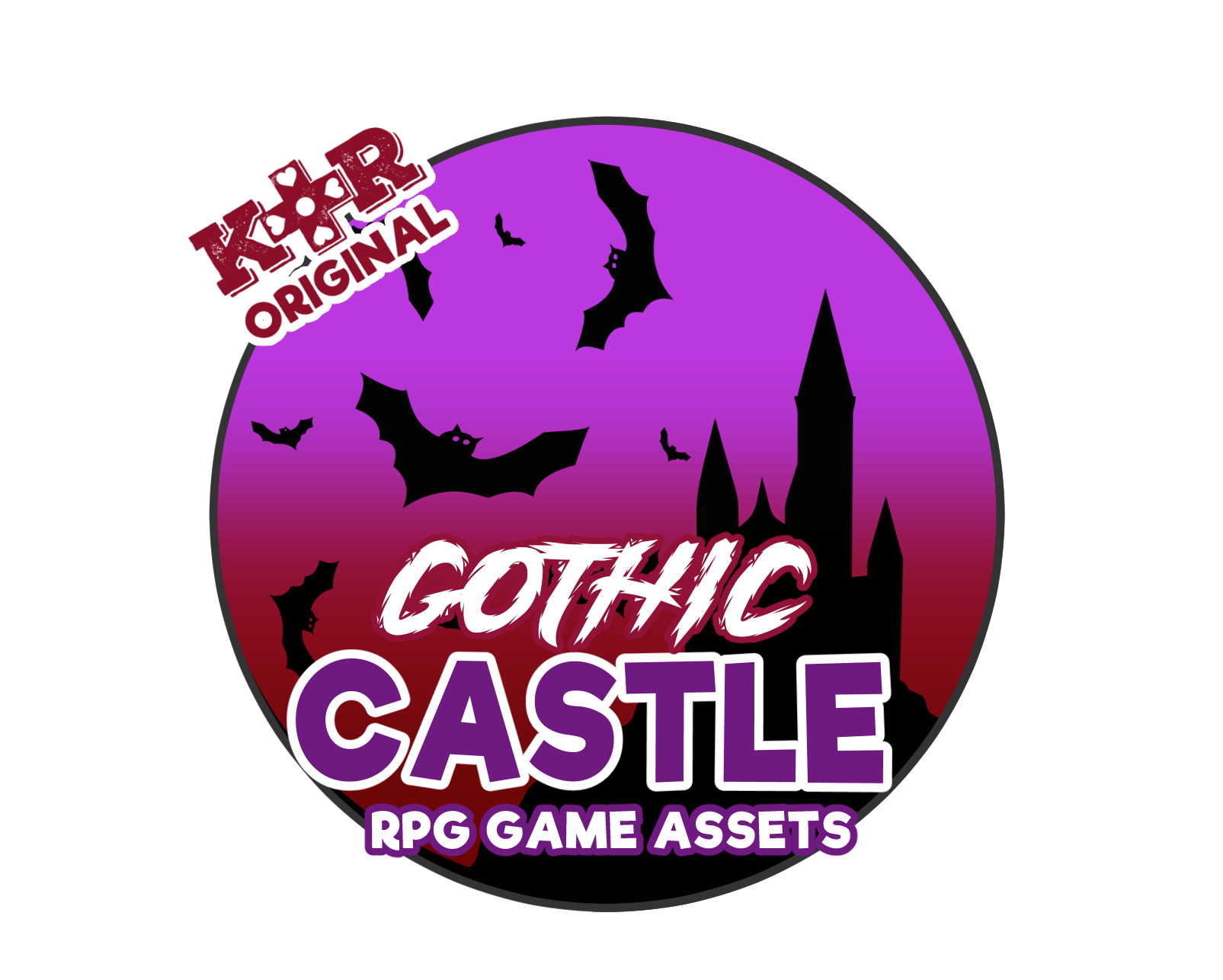 Gothic Tileset for RPG Maker MV/MZ/Ace!
Somewhere in the forest of a forgotten country is a legendary castle. It's the talk around pub tables, the rumors whispered between people too afraid to say its name out loud.
Who originally owned it? No one knows. Who lives there now? Weeeeell...that's another question entirely. Could it be the haunt of a prince with a long-lost throne? A ruin with nothing but ghosts roaming its halls? Could it be the home of an ancient vampire?
The place where curses emanate. The home of a sinister and dark-hearted power. The place where only heroes dare to trod.
This is that castle.
A1, A2, A4 and B-E tiles featuring:
lots of flooring and wall options
plenty of interior furniture - rich, but mysteriously gray
stained glass
tons of architectural details
towers for the outside of your castle
fountains and statues
color-coordinated foliage
and more!
Includes commercial use rights. Use it with any game engine!
INCLUDES SAMPLE MAPS!
Purchase
In order to download this asset pack you must purchase it at or above the minimum price of $19.99 USD. You will get access to the following files:
Comments
Log in with itch.io to leave a comment.
waiting for a discount !!!
Itch.io is having a Halloween sale starting on the 27th. :D

When the sale happens, will the other tilesets also include their sample maps?
Some do. We're gradually rolling that out.
Oh, you have no idea how happy that makes me. I'm not especially good at mapping so I just end up never buying tilesets if they don't include the sample maps.
Having those example maps that I can copy and work from to know what's possible with the tileset makes it easy to do what I want from there.
Thank you for this. I eagerly look forward to the sale now and all of your future releases.

Totally understand! Hopefully we'll soon have sample maps for everything we've previously released and going forward we'll have sample maps for everything. We'll post an update announcement once they're added. :)