KR Dark Academia Library for RPGs
A downloadable asset pack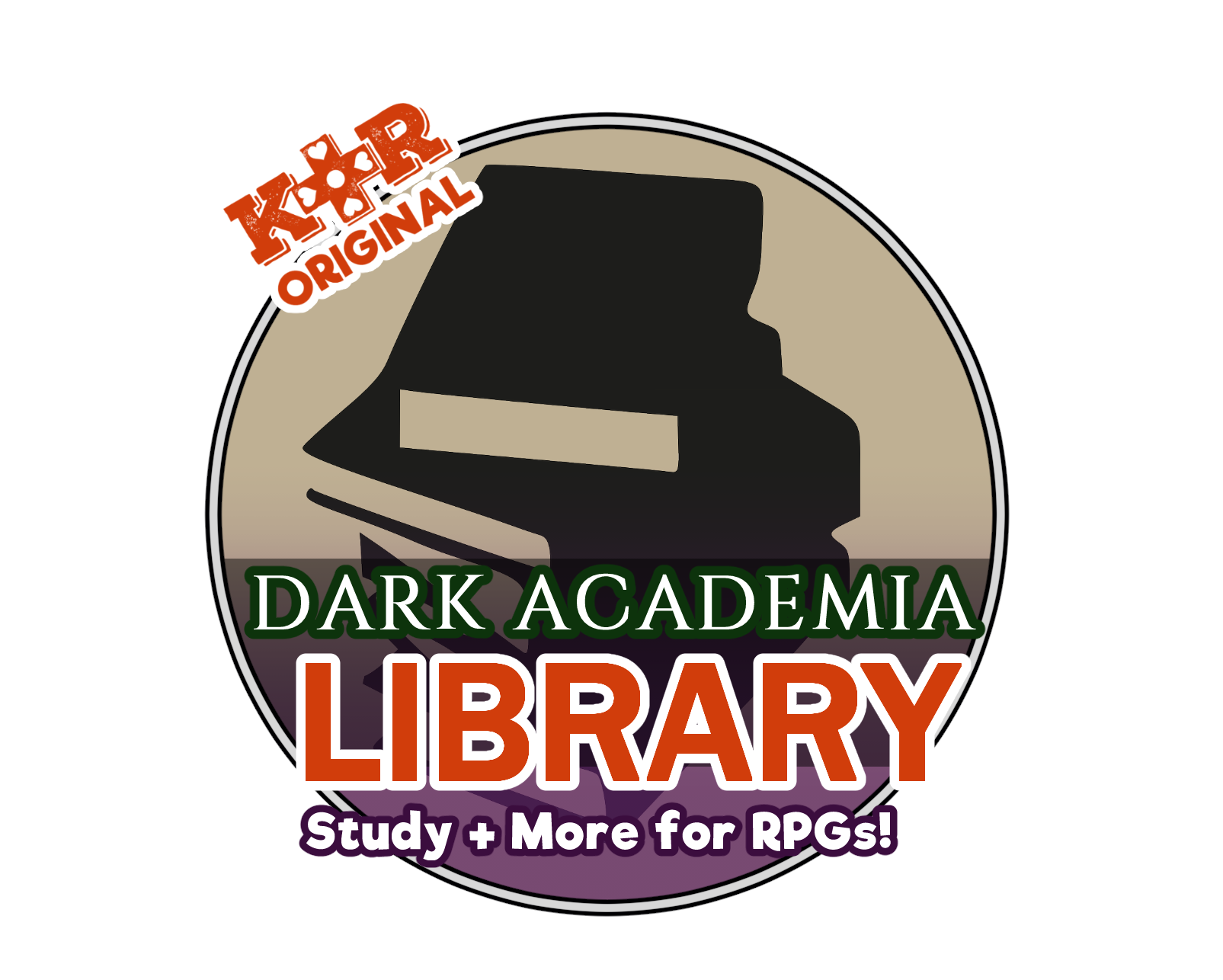 KR Dark Academia Library Tileset with Study for RPGs
Available for multiple game engines!
Add a sophisticated Dark Academia flair to your game with our library tileset with study for RPG Maker, Unity, Godot, Tiled and more! Includes unusual and unique tiles and animations to make your game stand out from the rest! How will you use the huge clock and giant animated book?

The Dark Academia Library Tileset Includes:
Ground Tiles:
Marble floors in tan and black
Stone floor
Patterned rug tile
Asphalt tile
Wood inlay
Stone inlay
and more!
Walls:
Wood wall panel (detailed)
Wood wall panel (plain)
Plain wood wall
Window autotiles with two styles – one in an arch, one square. Includes plain wood, day and night in this frame style
Most floor tiles as wall variations – so you get stone, rug, wood inlay, etc as walls
Also includes:
Giant book with opening animation
Ornate doors
Lockers in various styles
Card catalogs
Customizable shelf – extends in all directions! Make it almost any size you want.
Fireplace
Several types of lighting – chandelier, sconce, lamp, etc
Books. Tons of books. Includes books with elemental jewels, books with elemental symbols, plus a chained book with open version.
Scrolls, with various symbols
Curtains with separate panels
Desks – rolltop, office desk and more!
Tables, desks and shelves of various sizes
Huge fancy clock with separate hands…set the time yourself! Can be animated.
Customizable staircase (north/south) – central tiles repeat to make it as large as you need
East/west staircases – can be used for stair-climbing animations (see included sample maps)
and more!
Sample Maps (RPG Maker MV/MZ format)
Check out our samples if you need a little inspiration!
Events and Animations (RPG Maker format, may work with your engine)
Doors (light, dark, transparent)
"Hidden passage" bookshelf slides away to reveal doorway
Animated versions of most books
Huge animated book
Opening scroll animations
Clock hands
Fires for fireplace
Safe with combination lock, and safe with standard lock
IMPORTANT NOTES:
**Non-RPG-Maker users: Please verify if your engine is capable of using RPG Maker style "event" animations before purchase if you plan on using the animations. All other tiles are ready-to-go and compatible with our usual engines.
The Dark Academia LIbrary Tileset:
Comes in 48 and 32px
All our tilesets are now available in two tile sizes if applicable - and you get both for one price! Choose what works best for you!
Has High Compatibility
If your engine supports tilesets of different sizes, it will almost certainly work! Download our compatibility kit to be sure! (We also have a list of engines we've already tested.)
It also includes an RPG Maker ready format! (MV/MZ/VX/Ace)
Has Commercial Use Rights
Yes! You can use these tilesets in your game, even if you intend to sell it...and even if the games contain mature themes.
Purchase
In order to download this asset pack you must purchase it at or above the minimum price of $13.99 USD. You will get access to the following files:
darkacademia-studylibrary.zip
8 MB
Comments
Log in with itch.io to leave a comment.
I was looking for a good library. I shall buy this at full price.
Not that it will change my decision to get this as son as posible (I was waiting on this one really hard xD), but one question: the books with jewels and symbols, are normal size or big size?
There are two sizes. :) The little ones (jewels) are about half a tile high and the books with symbols are almost a full tile.

YESS!! I love it. I absolutely needed this! :D
Thank you! Looking forward to more! Do you happen to have a preview list of what might be coming in the future?
Thank you! T's working on a volcano set at the moment, the rest is still up in the air as far as order is concerned. Steampunk is hanging around in there somewhere, we've got a start on it but not sure of the release time, and we have a few ideas set aside for Halloween and other seasonal tilesets coming up. :) I hate to say too much because sometimes we end up changing gears or something doesn't work out quite as we like and it ends up getting set back for a while.