KR Concert Tileset for RPGs
A downloadable asset pack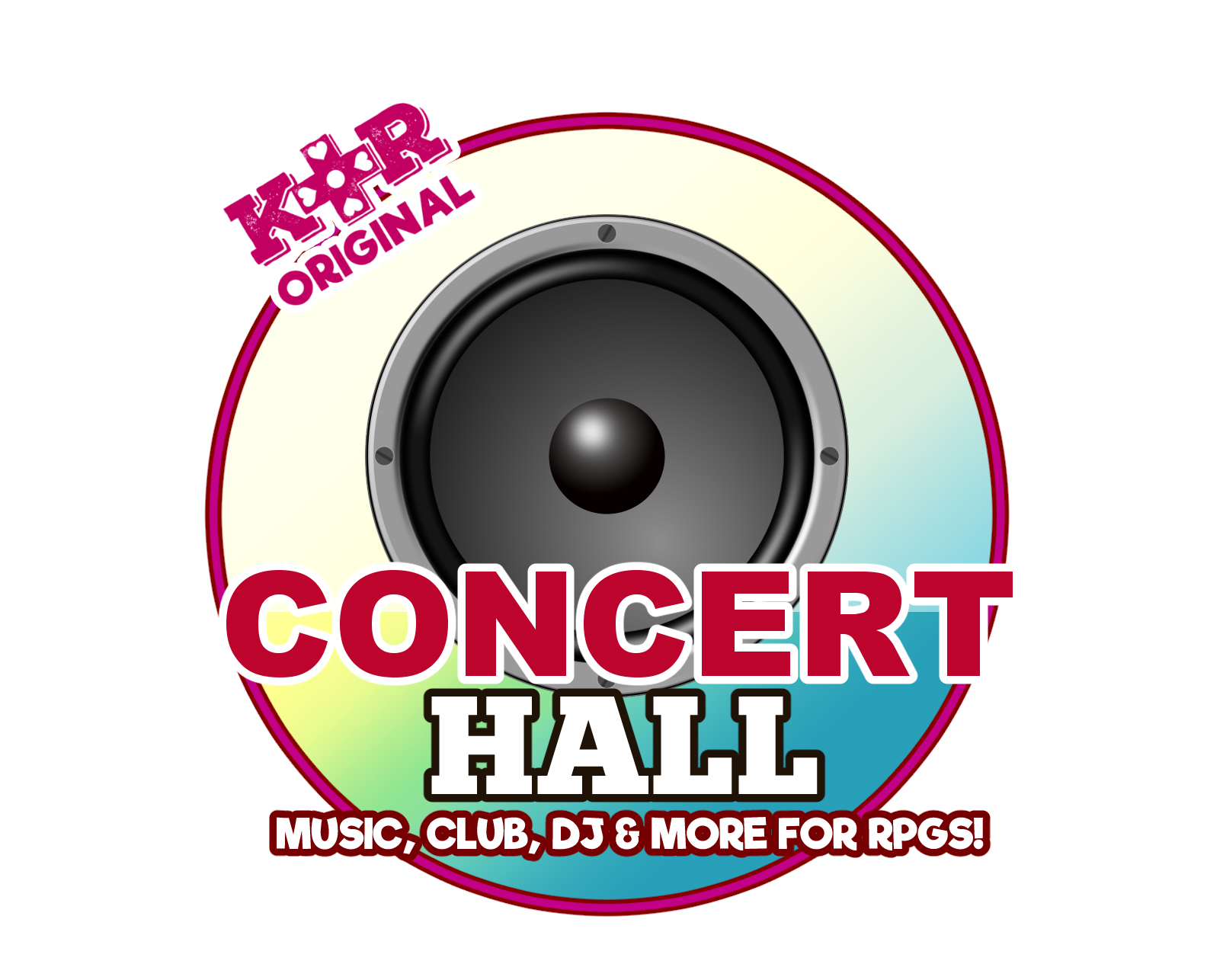 KR Concert Tileset for RPGs
UPDATE! Now includes more equipment and instruments!

Available for multiple game engines!

Need a venue for a massive musical production? Or maybe DJ equipment for your club? Get a stage, instruments, lighting rigs and more with this large concert tileset for RPG Maker, Unity, Godot, Tiled and more. Includes animations!
The concert tileset includes (in four color variations where applicable):
Ground tiles:
several colors of gray stone
glowing squares
brick
diamond grate
plain grate
glowing edges
tables
raised platform with glowing edges
Wall Tiles:
matching walls for most floor tiles – concrete, glowing dots, grates, brick
plus additional glowing strips and built-in speakers
Also includes these objects:
DJ EQUIPMENT – soundboards, mpc drum pads (multiple styles), mixers, laptops, turntables (multiple styles) table and more
tons of lighting – glowing round lights, hanging lights, smaller square lights, spotlights, round lighting rig
curtains
barriers
cordons
adjustable trusses
screens (you can add your own content to the screens)
random details – exit signs, handrails, stairs, chairs, cables, etc
keyboards
guitars
piano
electronic drum set
acoustic drum set
tons of speakers
equalizer equipment and amps
ticket windows and signage
windows (opaque and translucent)
doors that match windows
overhang for concert hall exterior, plus marquee base (empty add your own events)
large exterior freestanding sign
lots of various beams of light, spotlights, shines, etc (in four colors)
and more!
Sample Maps (RPG Maker MV/MZ format)
Check out our samples if you need a little inspiration!
Events and Animations (RPG Maker format, may work with your engine)
Includes:
flashing round lights (four colors + white)
glowing spotlights (multiple colors)
sweeping light (multiple colors)
twinkle lights
doors in 2 colors
The Concert Tileset:
Comes in 48 and 32px
All our tilesets are now available in two tile sizes if applicable - and you get both for one price! Choose what works best for you!
Has High Compatibility
If your engine supports tilesets of different sizes, it will almost certainly work! Download our compatibility kit to be sure! (We also have a list of engines we've already tested.)
It also includes an RPG Maker ready format! (MV/MZ/VX/Ace)
Has Commercial Use Rights
Yes! You can use these tilesets in your game, even if you intend to sell it...and even if the games contain mature themes.
Purchase
In order to download this asset pack you must purchase it at or above the minimum price of $15.99 USD. You will get access to the following files:
concert (improved glow stripes).zip
18 MB